A JOURNEY FULL OF HOPES AND DREAMS
Our journey begins in 1923, especifically on April 12th when, in the Polish city of Bielsko, the newest member of a jewish family thriving in the textile business was born: Pedro Tugendhat. He was born and raised watching his father's entrepreneurship, cultivating since then a great passion for machines and engenuity.
WWII forced the family to move from Poland and, after a brief period in Italy, they immigrated to Brazil, and Pedro graduated in Industrial Chemistry. He worked for several companies in the food and chemical businesses, and in 1953 he ran across this very modest latex balloon company.
That small construction, located in São Roque, São Paulo, gave Pedro the opportunity to build his machines and run his own business. He was thrilled with the idea of producing balloons, not only to give wings to his own entrepreneurship, but also to bring joy to many brazilian homes, in parties and celebrations.
So, on July 7th, 1953, a journey full of dreams, challenges and accomplishments began. Welcome to Balões São Roque!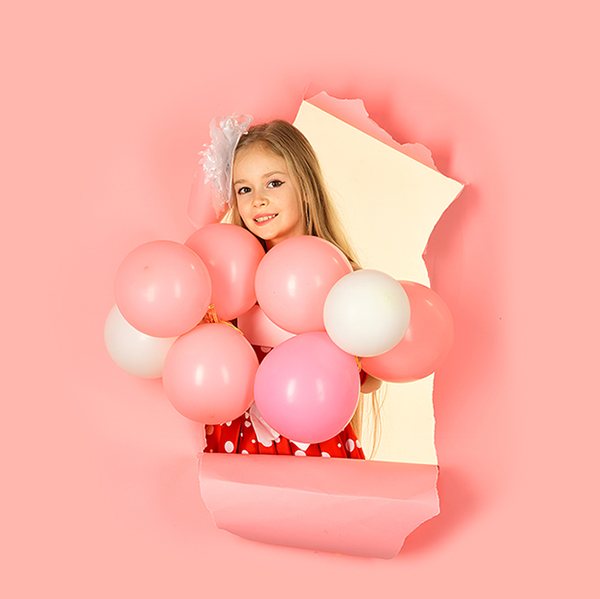 Walking with confidence
Ever since the beginning of activities at Fábrica de Artefatos de Látex São Roque, in July, 1953, it was already possible to see Pedro imprinting all his talent and knowledge in the design and build of machines.
In a very short time, its production scaled up quickly and the company managed to overcome its first tough years, establishing itself as one of the leading party balloon manufacturers in Brazil.
Production filled with novelties

By the end of the 50s, Látex São Roque kept on expanding its operations until, in a joint venture with multinational pharmaceutical giant Johnson & Johnson, they started producing Jontex natural latex condoms, becoming the top manufacturer and a leader in this market.
After 25 years, this well-succeeded operation has been acquired by Johnson & Johnson, allowing Látex São Roque to focus on investing and growing their balloon plant, then becoming the national leader in this market, now called Balões São Roque — São Roque Balloons.
Early in the 80s, a new undertaking arose: it was the first brazilian manufacturer to offer latex gloves with flocked cotton internal coating, and quickly became one of the top manufactures in the industry with the brand Sanro.
By the end of the 80s, as a way to broaden its businesses, Látex São Roque began manufacturing surgical gloves in a brand new plant also located in São Roque, especially designed to supply the national medical market.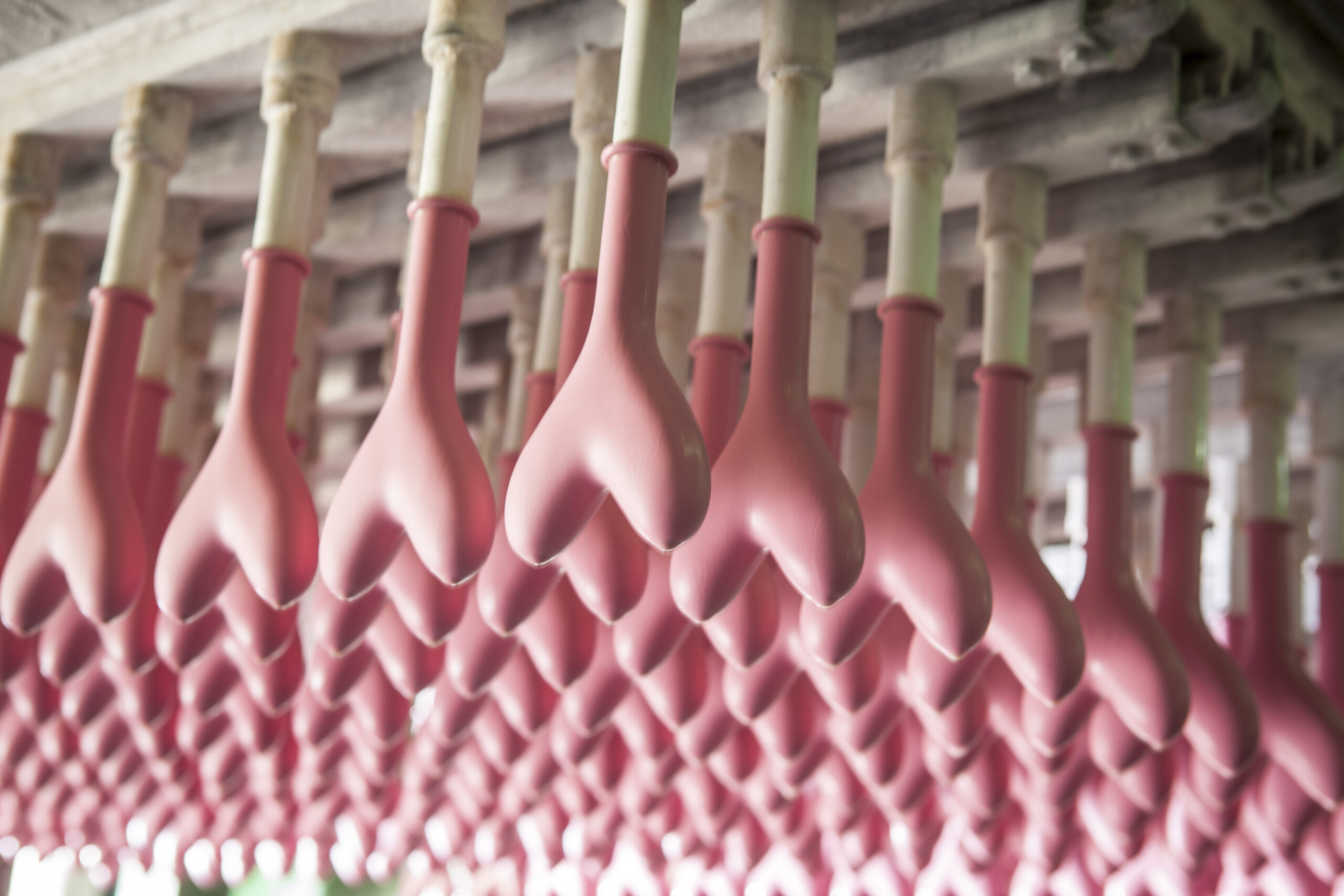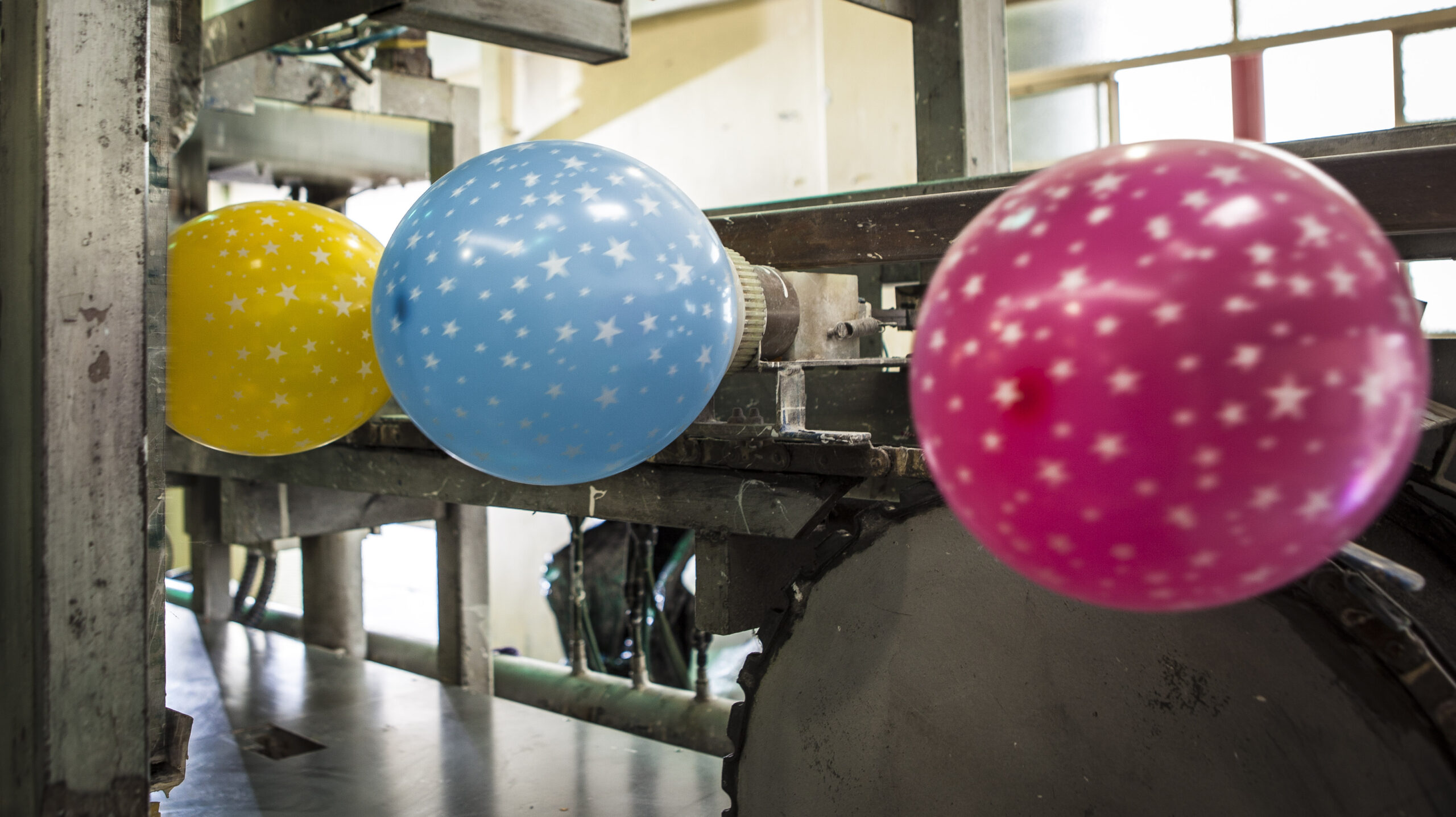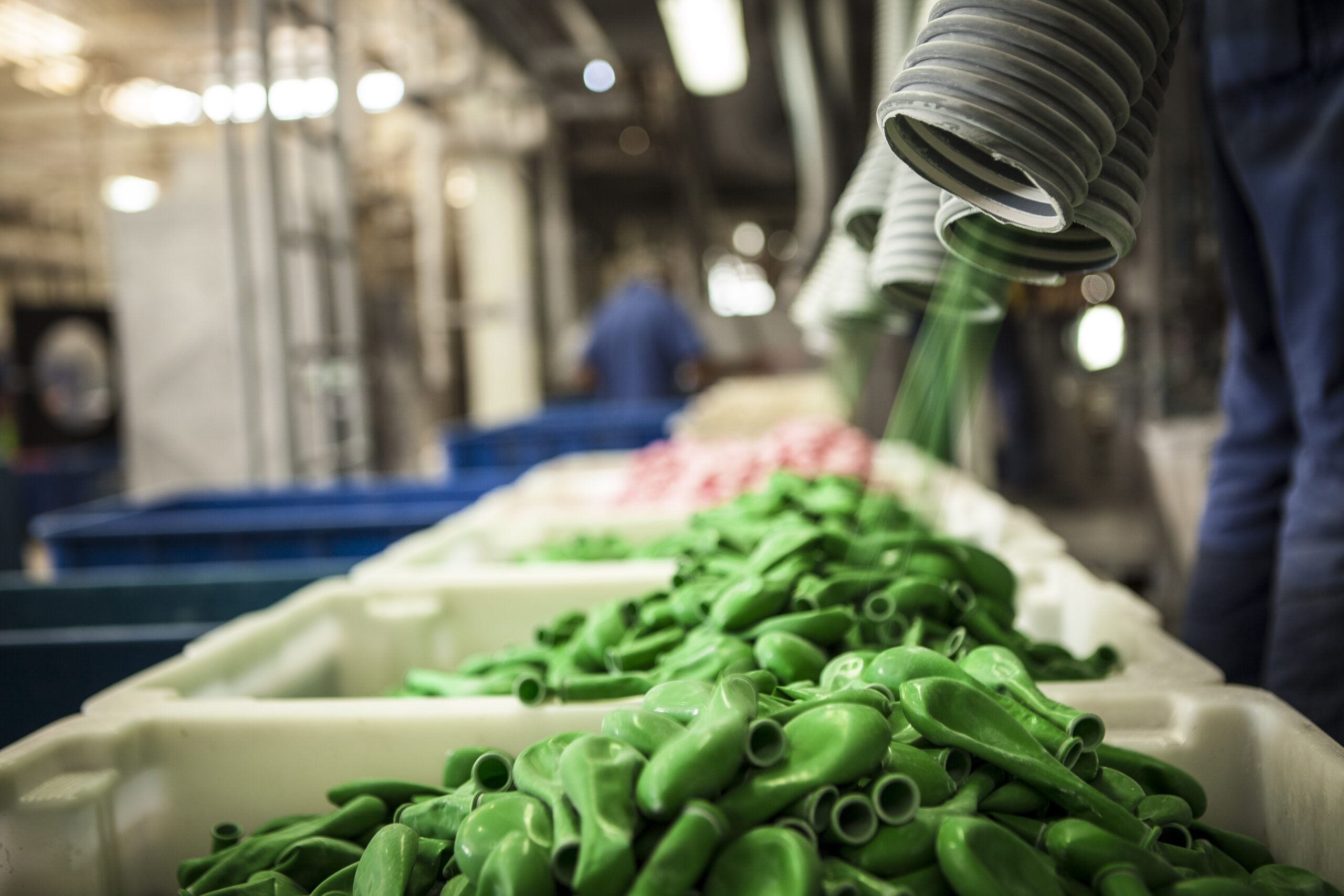 Plenty of satisfaction
Today, Balões São Roque owns around 30% of the natural latex party balloon market share, and is also the leading brand in the party balloon market. Sanro is one of the biggest names in the brazilian South and Southeast markets.
Látex São Roque and its highly skilled personnel work relentlessly in order to improve quality and innovation, offering new products and the guarantee that makes all of us very proud. Since 2001, the company earned the ISO 9001 Certification, which represents how concerned they are with their industrial processes as well as the quality of their products.
Our mission
Create moments of happiness, make dreams and celebrations come true.
Visão
Nos tornarmos a empresa líder no mercado nacional de artigos de festas e estar entre as primeiras no mercado de EPIs nos itens referentes à proteção das mãos e riscos elétricos.
Our values
No skepticism
Non-conformity with the establishment
Purity of childhood
Imagination without boundaries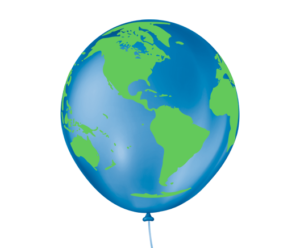 Sustainability
at Balões São Roque
Balões São Roque is constantly concerned about end-to-end sustainability in our production line. Our main raw material is natural rubber latex, extracted from rubber trees that are 100% biodegradable.
In order to give one step further in protecting our environment, we've decided to innovate once again:
We're pleased to announce that, starting in 2021, we're committed to fulfilling all reverse logistics parameters for our packaging residues. This certificate is provided by Eureciclo.
What is Eureciclo?
It's a private company responsible for tracking post-consumption residues, committed to help companies deal with reserve logistics for materials such as packaging.
The Eureciclo seal compensates all materials used in packaging by recycling them in a proportion that is equivalent to 22%, 50% or 100%. Also, Eureciclo also ensures that part of our investment is driven to developing our recycling processes, meaning it creates a positive impact for people and companies, setting all recycling rates in our country to a higher level.
We're pleased to make life better and happier by compensating our environmental impact here at Balões São Roque.
Want to change the world with us?